EP HOLDING COMPANY
(Engineering and Procurement)
JPC International is an engineering and professional procurement company, the services of which include but not limited to the following fields:
Professional procurement
Engineering and consultancy
Research and development
Import and export
Commissioning and start up
Before and after sales service
Our Comment
With the help of its highly motivated and skilled management team and the specialized expertise, our company has established professional relation with some world's major consultants, qualified manufacturers and vendors and has become exclusive agency and arm of some proficient corporations in oil and gas fields and general industries.
JUST (JPC) has accomplished valuable contracts with the major clients and contractors. In addition, in a framework of a specialized holding company, it has achieved an exclusive cooperation agreement with European and Asian companies, consultants, suppliers and manufacturers. We have also received purchase orders from main clients and contractors in the Middle East as a result of our technical and commercial services.
The JPC consultants and vendors have been certified, registered and awarded by the main clients and contractors in oil, gas, petrochemical, petroleum and general industries.
We encourage both individual and team based performance to achieve our goal, which is setting our client expectation and keeping them satisfied.
About Us
JPC is an engineering and procurement company in the Oil & Gas fields through the Middle East. We are a qualified company with a powerful reference list of our AVL vendors.
Our Vision
Our vision is to be a prominent independent and trustful oil and gas procurement company through efficient and sustainable strategies. We aspire to sustain our company's values by anticipating the needs of our contractor and clients and by participating in developing and profitable oil and gas projects.
Our Mission
Our mission is delineated in our:
* Integrity
* Development
* Effectiveness
and
* Proficiency,

JUST as AN ENGINEERED PROCUREMENT COMPANY
Our Future View & Strategies
We aim to cover all core operating strategies by enhancing our operational efficiency. Our company's success is determined by our vision, which is meeting all clients' requirements, by providing them with individual advice and comprehensive, yet cost-effective solutions and sustaining strong financial returns for our shareholders and partners, which is the result of our effective financial management. Most importantly, through continually expanding our knowledge of our fields, in which we operate, we are determined to exceed the success of our operational and organizational performance in all of the activities.
Our Future View & Strategies
-Professional procurement of rotary and fixed equipment for Oil/Gas fields, petrochemical, refinery, water and other general industrial spheres.
- Engineering and consultancy on oil/gas fields.
- Research and development
- Before and after sales service
- Consultancy on the startup, commissioning and installation
- Design Improvement and cost minimization as per the equipment standards: API ASME and ASTM and ISO
- Technical clarification and evaluation with competing vendors.
- Assembling and Manufacturing
Services: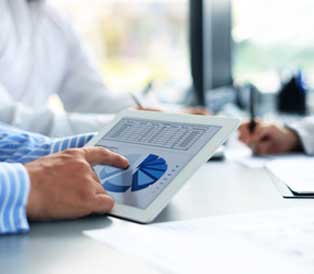 Engineering & Consultancy
Procurement & Manufacturing
Research & Development
We are all engineers with reasonable background and experiences in Oil/gas fields and industrial plant . JUST designs in basic and in detail for petroleum, petrochemical and industrial plants as a sub-contractor.

Also JUST engineering and consultancy identifies opportunities and solutions to improve system and equipment performance, production processes and regulatory compliance.
Our services covers all your requirements in procurement, engineering and supervision of captioned fields.

JUST intends to develop technical knowledge and applied sciences in the field of energy industries, mainly in oil, gas, petrochemicals and renewable energies, while moving towards a leading EP role in execution of EPC Projects of national significance in these industries


JUST reference list capability includes the following as the Company's fields of expertise:
• Refineries
• Gas Processing Plants
• Gas Compressor Stations
• NGL Recovery Plants
• Pipeline Systems
• Storage Tank Farms
• Utilities
• General Industrial Plants
Get in Touch
JPC, EP HOLDING COMPANY
(Engineering and Procurement)
Head Office:
Address:
No. 29 , Vafamanesh St., Pasdaran Ave., Tehran
Tel-Fax:
(+98) 21-22232680 (3-lines)
E-mail:
info@jpc-int.com